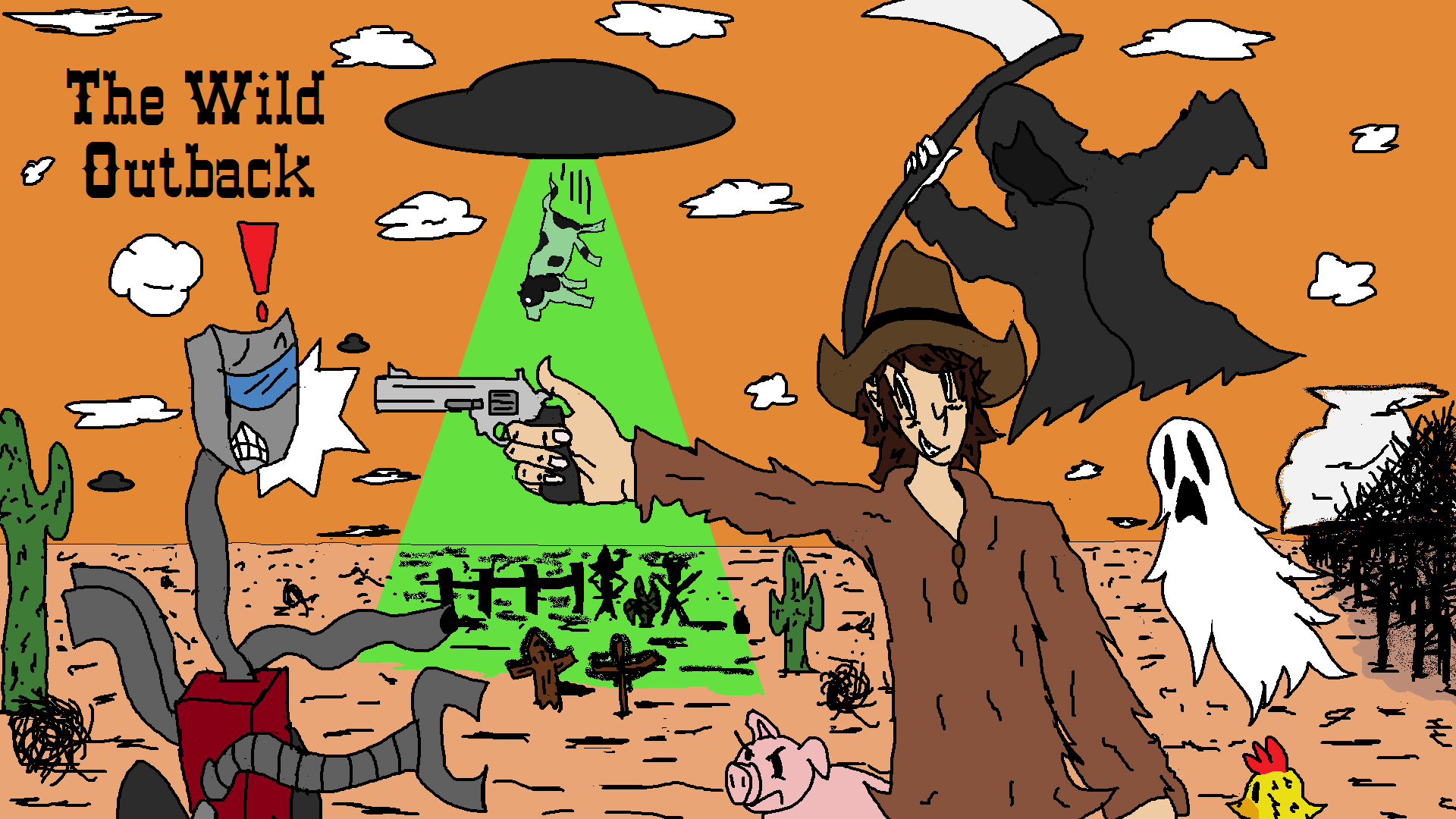 The Wild Outback Beta
A downloadable wild outback game for Windows, macOS, and Linux
The Wild Outback is a top-down Wild Western shooter game initially started by a team of 3 for a high school final project back in Spring 2018. From that point on, the project became a personal hobby, being independently developed solely for the passion of game development and video games. The game is nearing its completion in terms of the full version, but I figured it's time I could really use some feedback for the premise and quality of the game!
This is an optimized, complete beta build of the game with some cut content that is being worked on in the full version. This build will not be updated, so any present exploits or bugs in here cannot be fixed!
General Game difficulty: Intermediate
I tried toning down the game difficulty as much as I could without ruining the challenge of it, mainly in the story levels! This game is meant to be a little rough on you as the player, and that's intentional! Take advantage of the level layout you're in and try strafing with the controls often for a better experience!
This game now features unlockable levels in which you have to start from Level 1 and work your way towards 16 levels! That's 8 more levels than the alpha version! Once you beat the final level, you'll unlock special levels, and beating any one of those unlocks the survival levels and from there you've accomplished 100% of the game!
Many levels have character selections now! Every character has their own unique attributes for combat and playstyle!
Install instructions
In order to run the game, you need to download The Wild Outback Beta Files.
When you're done downloading, extract the zipped file folder!
It should be really easy, but if there are any problems or you need help, contact me!
NOTE: The game can only run when the build files folder, the .exe file, and the UnityPlayer.dll are next to each other within the same folder, separation of any of these files will prevent the game from working!

Recommendation: It's good to place the whole files folder somewhere other than your desktop as to prevent clutter. After that, create a desktop shortcut of the game's .exe file so that you can load the game right from your desktop!
Download
Download
The Wild Outback Beta Files.zip
177 MB